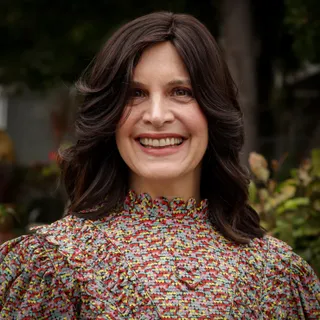 As women we wear so many hats... It can be utterly exhausting!
Unfortunately, it is all too common for us women to find ourselves riddled with anxiety...
We worry about having to say no to the people we love, and about not being as perfect as we somehow believe we must be...
We beat ourselves up too easily and forget to practice self care and compassion... I know how easy it is to fall into the trap of caring so much for everyone else that we neglect ourselves- and I look forward to helping you gently shift towards healthier emotional patterns.
We women tend take on the role of parent, partner, sister, daughter and friend... often we have careers as well... We want so much to excel at everything...
Yet sometimes just keeping our heads above water can be a real challenge... Life can be exhausting. Stress can be life-sucking.... Sometimes anxiety, grief, depression and relationship struggles rob us of our true self and joy de vivre.
Over the years I have developed a specialty in helping women sort through anxiety, depression, relationship difficulties and parenting challenges. I want to help you clime out of the quicksand and enjoy the "good stuff' in life. I aim for true connection, and work towards developing insight and coping strategies with a style that is completely nonjudgmental and caring.
I also love working with children. A mother myself, I have seen the benefit of understanding our children's temperaments and parenting in a conscious and informed way... There are so many ways to make family life more positive! Sometimes even a few sessions can make a significant difference in the way we mothers parent and in the way our children feel about themselves...
All of us want to get the parenting thing right- yet it can be easy to feel too overwhelmed by our children's difficulties to parent consistently. After all, most of us never had training in how to help children with moodiness, impulsivity, anger or sadness - we just get thrust into situations and somehow sink or swim. Having worked in the field of early intervention, I am able to combine that experience with knowledge of family systems and child development to provide nuanced therapeutic guidance.
I know all of us mothers are trying our best. Sometimes a little extra help navigating life's challenges goes a long way. Play therapy and parent counseling is all about gently, and non-judgmentally helping you and your child get to a better place.
Is trauma getting in you way?
Over the years I have found that trauma can have a major impact on who we are- even years after it has "ended". I am proud to be trained in a wide range of therapeutic techniques shown to reduce the negative consequences of trauma. One of these is EMDR, which has literally revolutionized the world of trauma therapy.
Often our ability to stay calm in the face of setbacks, to believe in ourselves in spite of disappointments, and to choose healthy relationships and relating styles is impaired by old wounds. I feel lucky to be able to help heal trauma from the inside out, and to watch clients become their best selves!
I hope my sincere desire to help is evident from the moment you walk through the door. I truly love what I do!
Let me help you be your best... it can be hard to make the first call to get started, but it is worth it.....
Call our front office or email [email protected] to get started.
We now offer TELEHEALTH for your convenience!